Your return on investment can be significantly impacted by seasonal changes. As temperatures drop and the weather changes, opportunities are granted for new home improvement projects which can positively impact a home's value. If you're considering conducting some renovations, it's wise to know which ones will give you the best return when it comes time to sell. Let's take a look at a few strategic updates and other projects guaranteed to make a positive impact on your home's ROI.
Install a New Water Heater
Installing a new water heater can lead to an impressive 347% ROI. With this update, you get two options: tank or tankless. Water heaters with tanks are about a third cheaper up-front, but a tankless water heater will last twice as long and save money in the long run.
In addition, tankless units are more energy-efficient and easier to winterize. The heaters use roughly 27% to 50% less energy than their counterparts, and although they're more of an investment upfront, they will pay for themselves over time. Furthermore, tankless water heaters take up less space and can be mounted on the wall or in the basement. Additionally, there are gas and electric models available to match your home's specific infrastructure.
Install hardwood floors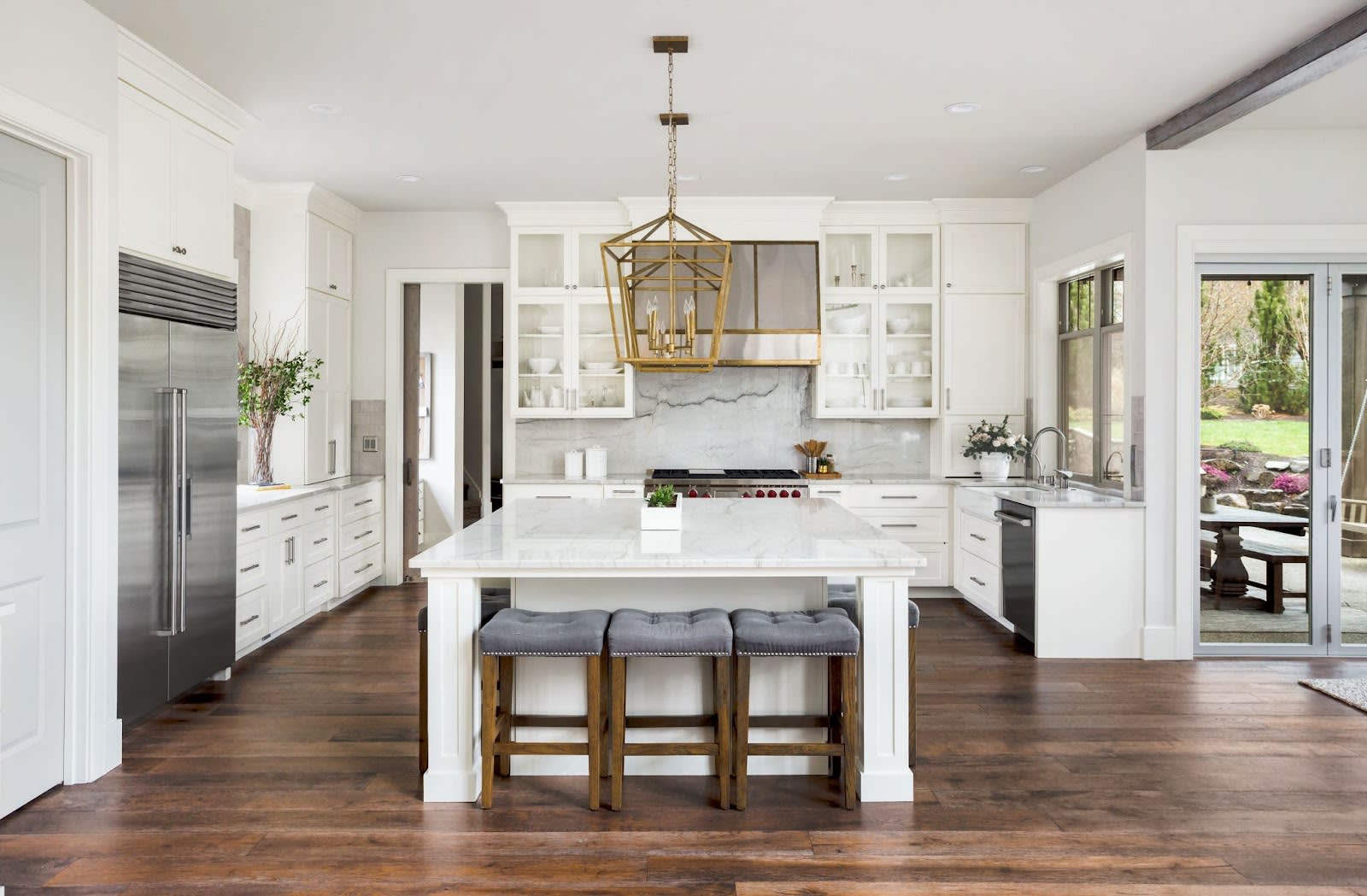 Installing new flooring is estimated to get a 342% ROI. Hardwood floors, which are 50% cheaper than tile ones, are the most commonly seen in recently sold homes. Properties can attract higher offers with insulated flooring to accommodate for those chilly winters. Beyond the practical benefits of this type of installation, hardwood floors work with just about any housing style and elevate the entire space.
Properly maintained hardwood floors can increase your home value by an estimated 3-5%, making this renovation project a solid investment as they'll attract even more buyers in the Red Deer real estate market. If you already have hardwood floors, consider refinishing them. Studies demonstrate that refinished floors, despite the lower cost, produce the same amount of satisfaction as installing new ones entirely.
Replace Your HVAC System
As one of the longest-lasting appliances in your home, an HVAC is arguably one of the most crucial pieces of infrastructure on your property. It's rare a homeowner will lose money by upgrading their HVAC, as investing in one yield an estimated 214% ROI. While homebuyers won't notice an upgraded HVAC system right away like they will with an impressively redone kitchen or bathroom, their real estate agent will draw their attention to this important detail and it will impact whether or not they submit an offer.
Furthermore, energy-efficient HVACs can add value. Homebuyers are leaning toward "efficiency-labeled" homes due to lower energy costs and environmental awareness, and upgrading your house with this in mind can work to your advantage when it comes time to list your property.
If your current HVAC system is up-to-date, consider adding a luxury HVAC feature to further increase the value of your home. Appliances such as smart thermostats can go a long way when selling your Red Deer real estate as buyers are attracted to homes featuring cutting-edge technology designed to streamline their lives.
Upgrade the windows
Energy-efficient windows have an outsized impact on boosting your home's value during the colder months. Insulated glass windows have a significant effect on overall efficiency, as they lower heat transfer and, consequently, the energy bills. Windows constructed with vinyl are seen to have one of the strongest ROI in addition to providing strong insulation, top-notch durability, and design versatility.
New windows can reduce the carbon footprint of the property, increase the quality of interior lighting, significantly reduce outdoor noise, and decrease fading on indoor surfaces from sunlight exposure. With such a broad range of benefits from upgraded windows, this project should be seriously considered by any homeowner looking to winterize their property with an improved ROI in mind.
Install smart home appliances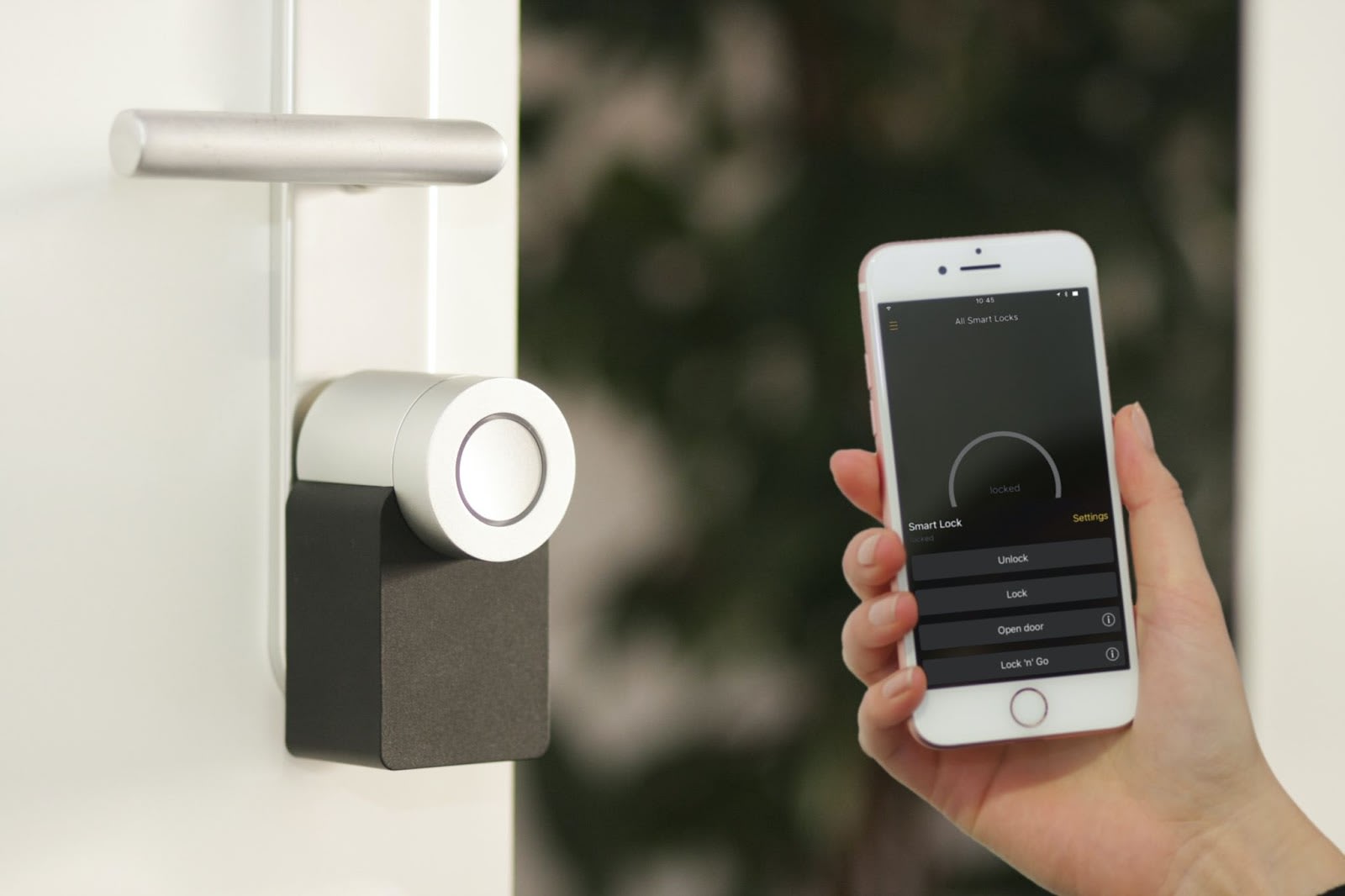 Smart home upgrades are used to bolster security, energy efficiency, and overall convenience, leading to an increased ROI. The five smart home upgrades with the highest ROI are smart kitchen appliances, thermostats, LED lighting, security features, and a smart hub.
The appeal of convenience cannot be overstated as, especially during the winter, people love to sit back, relax, and run their appliances remotely. Contemplating an upgrade to common appliances such as a dishwasher, dryer, washing machine, or fridge to make them "smart appliances" would be a wise investment.
For home security, options include devices like smart locks, security cameras, and video doorbells. These features are often connected to Wi-Fi and controlled through an app. The peace of mind which comes with a reliable and efficient security system is a solid selling point for any property, as buyers rate safety high on their list of priorities for their next home.
Additionally, homebuyers may be interested in smart LED lighting. This modern type of lighting lasts longer, is more reliable, and is more energy-efficient than traditional light bulbs. Since smart LED lights can be controlled remotely, it'll be easier to prevent light fixtures from needlessly consuming extra energy when you're not in the room.
Although individual smart home features are desirable and worthy of investment, a smart hub ties all of these advanced home features together and further increases their value. A smart hub consolidates all the controls for various smart appliances and can allow the homeowner to remotely manipulate their home's environment from several miles away. This uncommon but highly attractive feature could have an impressive impact on your home's ROI and should be seriously considered.
Whether your home is currently listed or if you're preparing to put it on the market, updating your home can be a challenging task. However, these projects are well worth the time and investment. If you're interested in learning more, please hesitate to contact trusted local agent Andrew Russell if you're considering buying or selling a home in Red Deer, Alberta.