If you're ready to list your Red Deer home for sale, you want to make sure you get the most out of it as possible so you can make a large down payment. One of the best ways to ensure you get top dollar for your property is to work with an experienced Red Deer real estate agent who can give you expert advice throughout the selling process. In addition to choosing the right agent, here are some other tips that will help you maximize offers on your home.

Stage It

Professionally staged homes routinely sell for more (and faster) than those that aren't staged. A professional stager will come into your home and help you to rearrange, add, or remove furniture and decorate to make your home as appealing as possible to your ideal buyer. A stager will also make sure that each room in your home has a designated purpose so buyers can easily visualize what their lives would look like if they purchased it. If you don't want to spend the money on a pro—or don't like the thought of a stranger handling your belongings—you can stage your home yourself, or have it virtually staged to market it to those looking at Red Deer real estate online.

Improve Your Curb Appeal

What is the first thing your prospective buyers will see when they pull up to your home? Is it an overgrown lawn, faded front door, and rusty mailbox? If so, you've already lost your chance at making a good first impression before the buyer even walks through the door. Curb appeal is a huge part of getting the most out of your Red Deer home for sale. In addition to making sure the lawn and shrubs are in good shape, consider repairing or replacing the front door or garage door if you have one that faces the street. You can also add some welcoming touches like a mat with a cheery message and a seasonal wreath on the front door.

Up the Brightness

A home full of light is one that looks larger and is more welcoming to prospective buyers. To maximize the amount of light in your Red Deer home for sale, take down any heavy window coverings and replace them with sheer versions. Some experts suggest leaving them off altogether to let in the most possible light. If you have rooms that don't get a lot of natural light, imitate it by installing recessed lighting, under-counter lighting, or by placing additional floor or desk lamps. Prior to showings, turn on all the lights in the house to make it as bright as possible.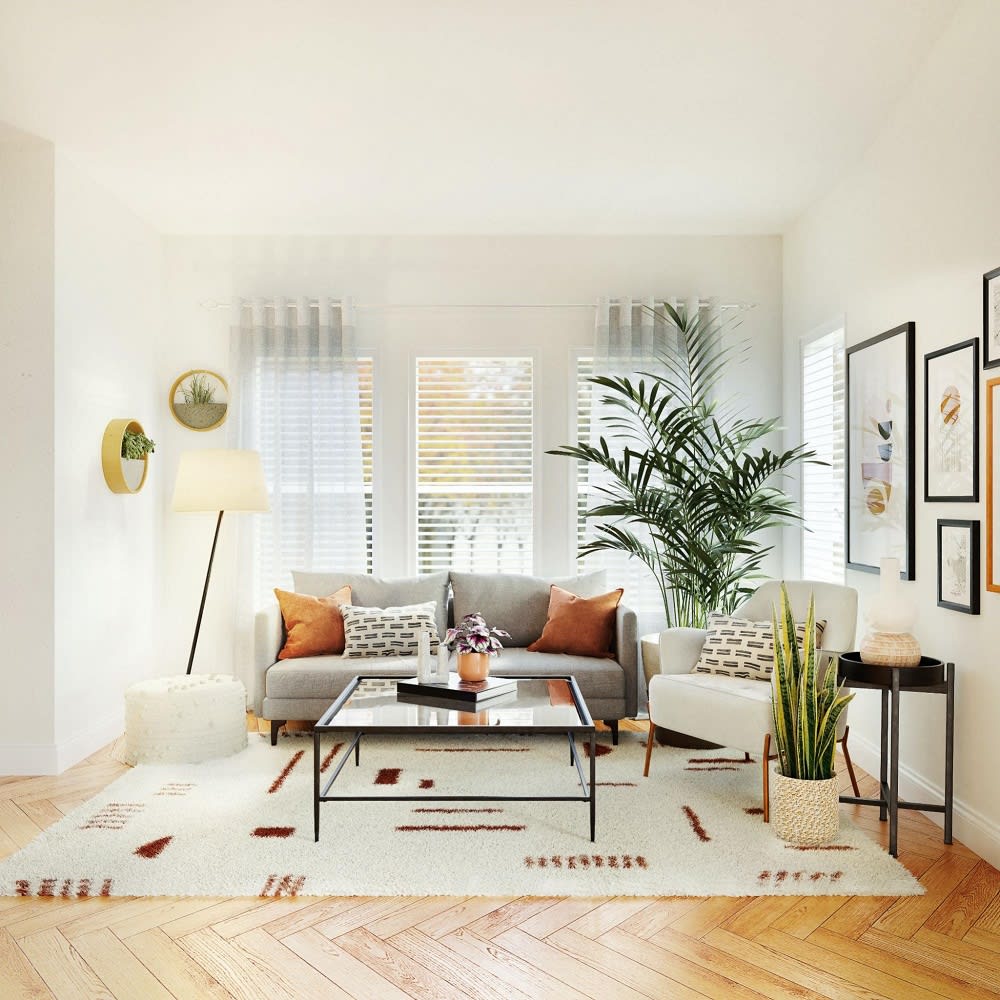 Get Rid of Pet Evidence

Buyers are more interested in a home they see as being sparkling clean as it translates to "well maintained." In addition to having your Red Deer home deep cleaned by a professional, you also need to stay on top of your pets so buyers don't end up with dog hair or get a whiff of kitty litter when they walk through your house. In addition to relocating your pets during showings, you should also conceal evidence of them by removing bowls, toys, beds, or other signs they've been in the house. In some cases, you may even need to have carpets or upholstery professionally cleaned or walls repainted to address pet odors or stains.

Declutter and Depersonalize

If you've lived in your Red Deer home for a while, you've likely made it your own by accumulating lots of "stuff" and decorating in a way that reflects your unique personality. While this is the recipe for a comfortable home, it's not always the best way to get it sold. Before you list your home, declutter as much as possible by removing small appliances from countertops, papers, odds and ends from drawers, and anything that is unnecessarily taking up space. Instead of putting it in closets or other storage areas where buyers will surely look, rent storage units or move it to your new home if you've already purchased one.

Next, take down any personal items like family photos, hobby materials, sports memorabilia, or religious items. These will prevent your buyers from visualizing themselves living in your home and could ultimately affect the number of offers you get.

Develop a Strategic Online Marketing Campaign

For your ideal buyers to find your home (and make offers), they first need to know it's for sale. Work with your Red Deer real estate agent to develop a strategic online marketing campaign that incorporates social media, online ads, 3D tours, and other effective tools. A good agent will either have an in-house marketing specialist who can create your campaign or will work with an outside agency that specializes in advertising homes for sale.

If you're ready to list your Red Deer home for sale, using the above tips will help you streamline the process and increase your chances of getting top dollar. Haven't yet chosen an agent to help you with the selling process? Reach out to the trusted local agents at Andrew Russell & Associates today.