Are you preparing to sell your home so you can relocate or start looking at other Red Deer houses that better fit your family's current needs? Are you wondering what you need to put on your to-do list to prepare your home for listing so you can streamline the process and maximize your sale price? In addition to choosing an experienced Red Deer real estate agent to represent your listing, there are a number of other tasks you need to make a priority so you can achieve your selling goals. Here are the most important:

Set a Competitive Price

Pricing a home is always a difficult endeavor. Go too high and you'll risk driving ideal buyers away. Too low and you'll leave money on the table that you could have used toward new Red Deer houses on the market. The best way to determine the right price for your home is to work with an experienced Red Deer real estate agent who can perform a comparative market analysis. This is the process of looking at what similar homes have recently sold for in the area and pricing your home accordingly.

Declutter and Deep Clean

Space and cleanliness are two things that buyers of Red Deer houses will be paying special attention to. To maximize the amount of space you have, you need to put decluttering high on your priority list. When you declutter, you can toss (or give away) items you no longer need like old papers, knickknacks, or clothes you haven't worn in years. You can also tuck away items that you want to keep but that your buyers don't need to see, like out-of-season clothes, books, and family keepsakes. These can go in a box in a storage unit so they don't take up important closets or other in-home storage space.

When it comes to deep cleaning, it's best to leave this job to a professional who specializes in preparing Red Deer houses for the market. A pro will have the right equipment, supplies, and knowledge to make sure every part of your home is sparkling before the first interested buyer walks through the front door.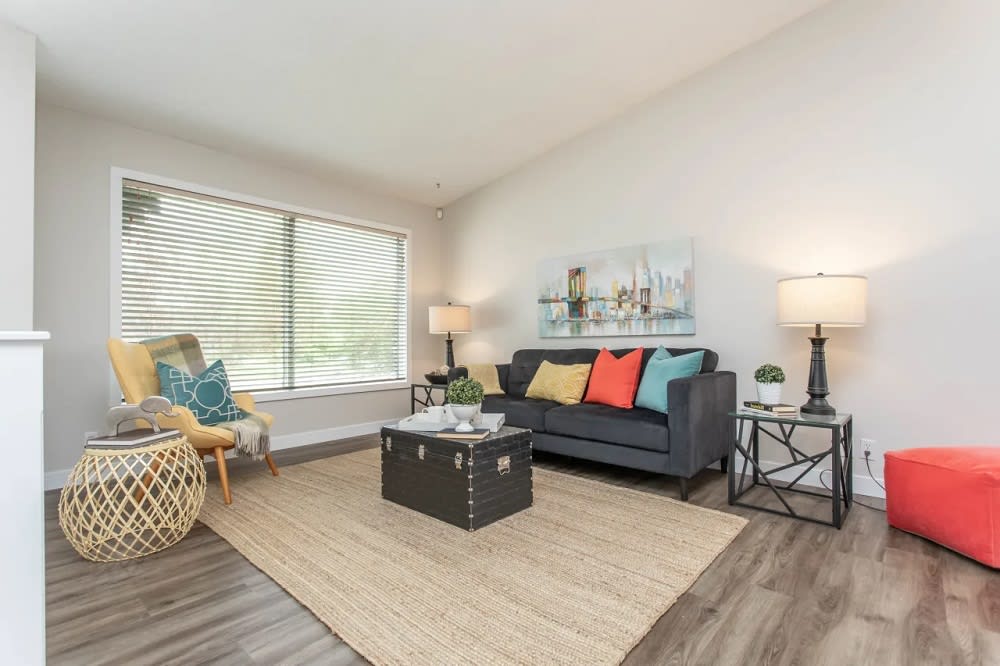 Remove Your Personality

Your home is one of the places where you best express your personality and where you feel the most comfortable. Unfortunately, these are not selling points as potential buyers need to be able to visualize themselves living in your house. Red Deer houses that are full of family photos, sports memorabilia, or religious items will likely be passed up in favor of those that have had these types of highly personal items removed.

Go Neutral

Red Deer houses that are decorated and painted in neutral designs and color schemes are the most appealing to a wide range of buyers. To achieve this goal, take down any unique artwork or vibrantly-printed window coverings or other decorative items. In rooms that have been painted in trendy colors, have loud accent walls, or have faded or scuffed walls, do some re-painting. The best colors to use are bright, neutral colors that will appeal to a large variety of buyers.

Make Necessary Repairs

Once you get an offer on your home and the buyer has a home inspection done, you'll have to fix large issues in your home anyway, so you might as well get it done prior to listing. Most buyers of Red Deer houses prefer to buy homes that are move-in ready. This means that all electrical and plumbing are in good working order, the roof, windows, and siding are all in good shape, the HVAC system works well, the kitchen is functional, bathrooms have no plumbing issues, and floors have no warping or buckling.

In addition to large repairs, you should go through your home with your Red Deer real estate agent and a handyman to address smaller repairs like replacing light fixtures, doorknobs, regrouting bathrooms, recaulking bathtubs or showers, fixing dents or dings in the walls, and addressing cracks or stains on ceilings.

Do Some Exterior Work

Buyers of Red Deer houses will form their first impression before they walk through the front door, which is why boosting curb appeal is a must for those who are preparing to list. In addition to making sure your lawn, trees, and bushes are trimmed and tidy, consider repairing or replacing your front and/or garage doors as they have a big impact on your curb appeal. You can also add some visual appeal by putting colorful potted plants and flowers along your walkway or on the front porch and adding some final touches like a cheerful welcome mat and a seasonal wreath on the door.

Find a Temporary Home for Your Pets

No matter how much those looking at Red Deer houses for sale love their pets, they don't want to see evidence of yours when they look at your home. Before you start showing your home, it can be worth trying to find a place for your pets to stay until your home is sold. Remove all bowls, kennels, blankets, toys, and food and put them in your storage unit. Finally, address any pet odors or stains. You may need to get your carpets and upholstery professionally cleaned or have your walls repainted to completely neutralize odors and make your home appear pet-free.

Listing your home is an exciting process as it means you'll soon be able to move to a new property that better fits your current lifestyle. However, it can also be stressful—especially if you're not sure what you need to do to get it in show condition. By using the tips mentioned above, you can maximize your success and get the most possible money to put toward your new home. Ready to get started? Reach out to the trusted Red Deer real estate agents at Andrew Russell & Associates for expert guidance throughout the entire selling process.